We sat down with Chris Nitti, Digital Age Coordinator at the Hoquiam School District, who has led a cutting-edge initiative to use XR (Extended Reality) education to revolutionize the learning experiences of his students.
Chris will share his experience with building and deploying a district-wide Virtual Reality "Holodeck" experience for middle and high school students and explain how the district is using this technology to create engaging and hands-on experiences for students.
Before jumping ahead, let´s take a look at how the Hoquiam School District was able to leap from a technologically average district into one of the leading technology districts in the United States. 
"Our district was not terribly technologically advanced."
"So, I spent last year building the foundational digital classrooms that we needed just to be in a modern-day digital environment appropriate for 2023" shared Chris, who has been the technology administrator in Hoquiam for 1.5 years.  Previously, Hoquiam's technology department had not been highly grant-focused, but Mr. Nitti took the initiative to pursue some major grant wins from the Federal and Washington State governments. Hoquiam Technology won over $1 million worth of grants last school year, which provided the district with a true one-to-one fleet and consistent, state-of-the-art teacher presentation stations. 
Now every student has a Chromebook that´s less than one year old. Furthermore, the teachers use 75-inch ViewSonic ViewBoards that communicate with the Chromebooks so that all of the digital curricula can be presented on the boards.
However, taking the classrooms to the present day was just not enough. Chris continues: "Beyond that, of course, I´m looking to get us not just up to the present day, but into the near future!"
Building and deploying a district-wide "Holodeck" curriculum for high school
  On top of modernizing the classrooms, Nitti acquired two virtual reality classrooms, each with 30 headsets, in partnership with VEDX, the leading EdTech company to support schools, enterprises, and government agencies with XR solutions for virtual reality learning.
The district will be using one set of virtual reality headsets in brick-and-mortar classrooms, and the second set will be used by Hoquiam's hybrid students to interact with their teachers in virtual reality from home as part of their online learning. This district-wide Hoquiam Holodeck initiative sets a small school district of just 1600 students on the front line of innovating education in the States. 
Bringing engaging and interactive elements to your curriculum
"Attention is the fundamental currency in education"
In conclusion, Chris Nitti asserts the fundamental necessity of student engagement in the learning process and is determined to increase that engagement through the implementation of augmented, virtual, and mixed-reality instruction. With students being digital natives, Chris believes that using technology they are familiar with will attract their attention and make learning a more enjoyable and engaging experience.
By building a world-leading technology program, Chris hopes to improve the quality of education in their school and create an environment where students actively choose to learn. 
As Chris wisely states, "What we see from putting this technology into students' hands is immense, rapid growth: Where there were barriers before, our new technology just breaks them down, putting every student on a level playing field, where the devices they use actively facilitate their independent learning. As the most important careers in the world move to VR training for high-cost, high-risk applications, we at Hoquiam are doing our level best to authentically prepare students for the future rushing towards us."
By using virtual and augmented reality, Chris aims to make learning as entertaining as TikTok and Disney movies, thus making sure that education remains relevant and engaging in today´s digital age.
After conducting several classes in virtual reality, Chris shares that the level of student desire for going into VR and entering other realities is extremely high, especially after the first exposure! "So many of our students have barely traveled to our closest city of Olympia… The Hoquiam Holodeck allows us to give our students access to the whole world and beyond."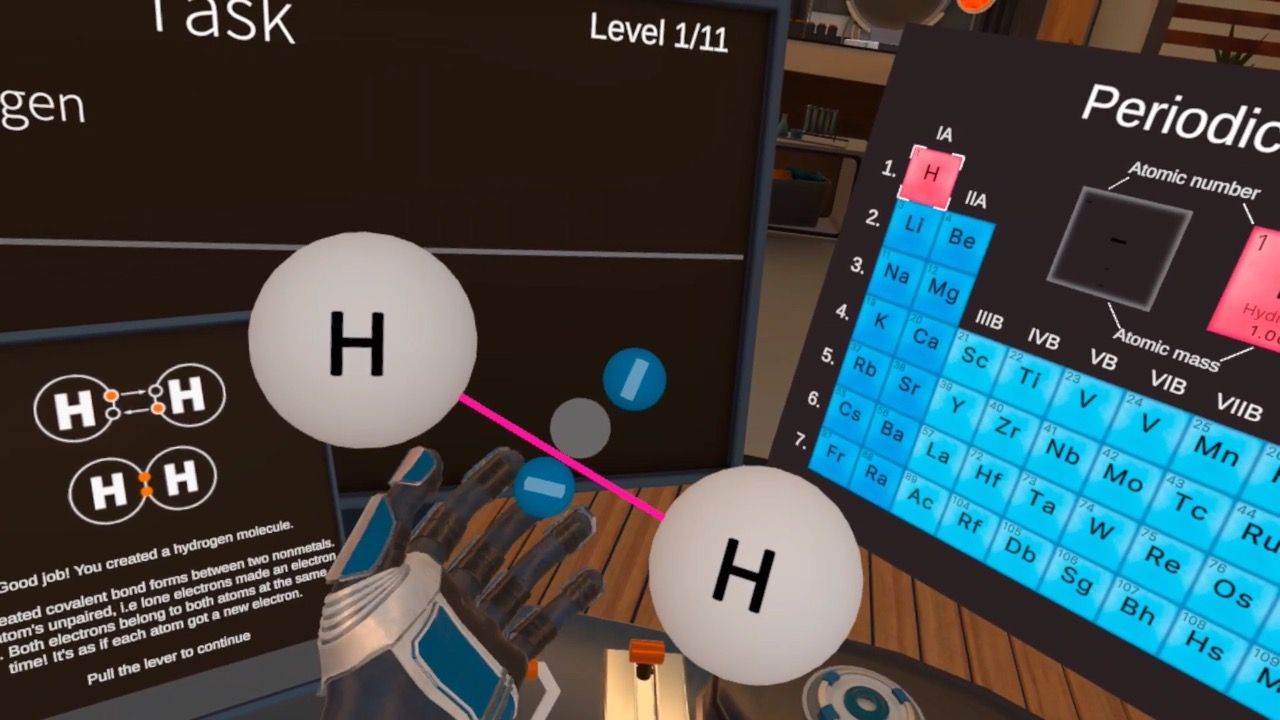 With Futuclass VR you can learn Chemistry through gamified experiences in Virtual Reality! Hold molecules in your hand in Reaction Balancing, shoot particles in Atom Structure, escape the room in Oxygen, and experiment your way through Hydrogen VR lessons.
Co-created with educational experts, the learning value of each VR lesson has been scientifically proven with real students in the classroom and at home. One test in an Estonian leading Grammar school revealed that VR lessons increased chemistry test scores by 68 %.
Nitti brought the Hoquiam Holodeck to a high school chemistry class to demonstrate Futuclass, the world's leading VR chemistry experience, and had nothing but positive reports to give.
Engagement in the classroom was off the chart. "It´s so much fun, and I never thought I'd get to put on a VR headset in class and actually touch the things we are learning about. I got to build atoms out of particles with my hands," reports one Hoquiam High School student.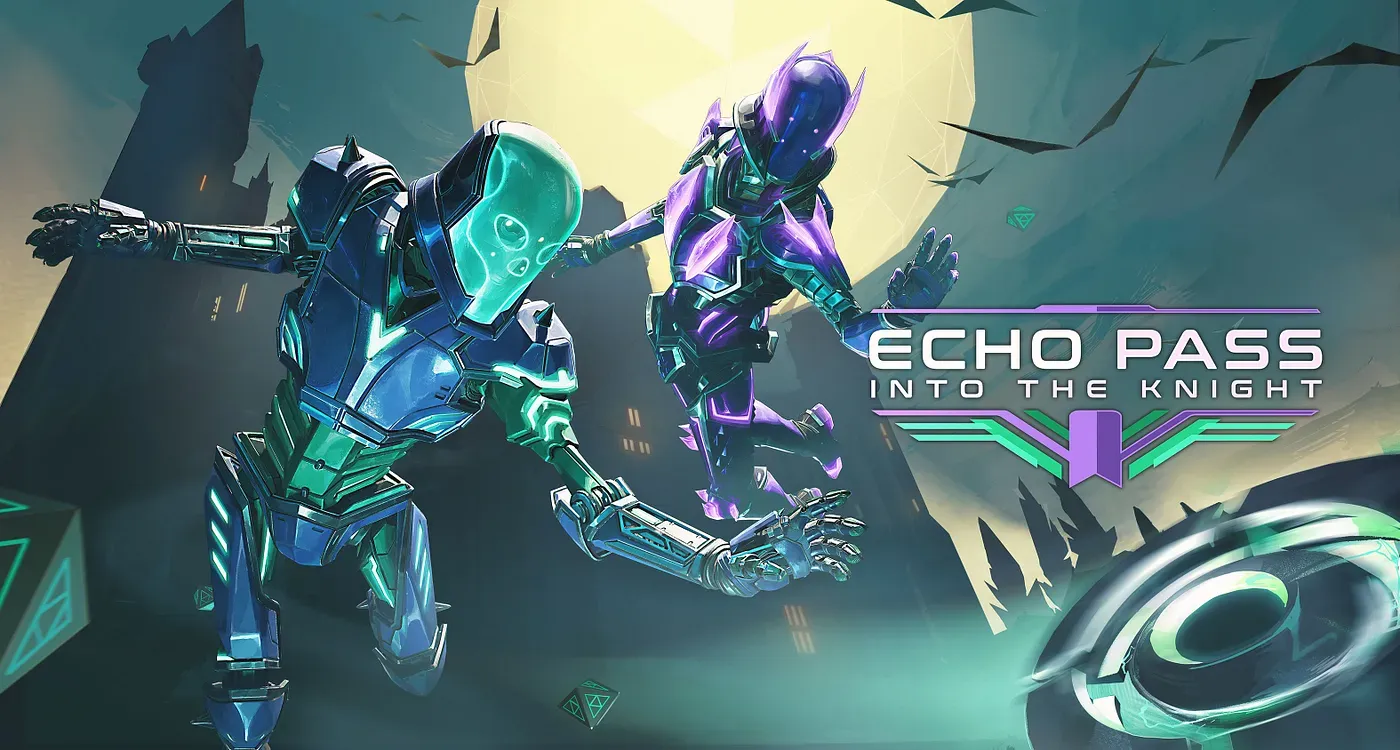 In addition to bringing chemistry into virtual reality, Hoquiam Esports and the Hoquiam
School District have created an Esports program for students who don´t fit into standard, physical athletics or into their band and music programs, however, are fascinated by video games. "We are the world leaders in bringing VR into the Esports space, with the world's first middle school VR Esports league, and multiple annual tournaments that draw hundreds of Hoquiam students to compete in virtual reality. 
Hoquiam Esports provides an incentive for students to focus on their schoolwork, but also gives them a way to "game with a purpose", as the Hoquiam Esports motto proclaims. "We only play team games in my Esports program. It´s all about teaching teamwork, fair play, cooperation, good communications, and good sportsmanship. Our work in Esports goes so far beyond just sitting at your house playing a game in your own room. We are giving students who previously had no experience competing and representing their school a way to do so through video gaming."
Chris admits that the social-emotional learning that´s come out of virtual reality has been the hugest benefit. "I find that these virtual reality experiences turn students into more accepting people who are more willing to engage with each other to overlook conflicts that might happen and to enjoy being in that space with each other. So it´s a very powerful tool, socially".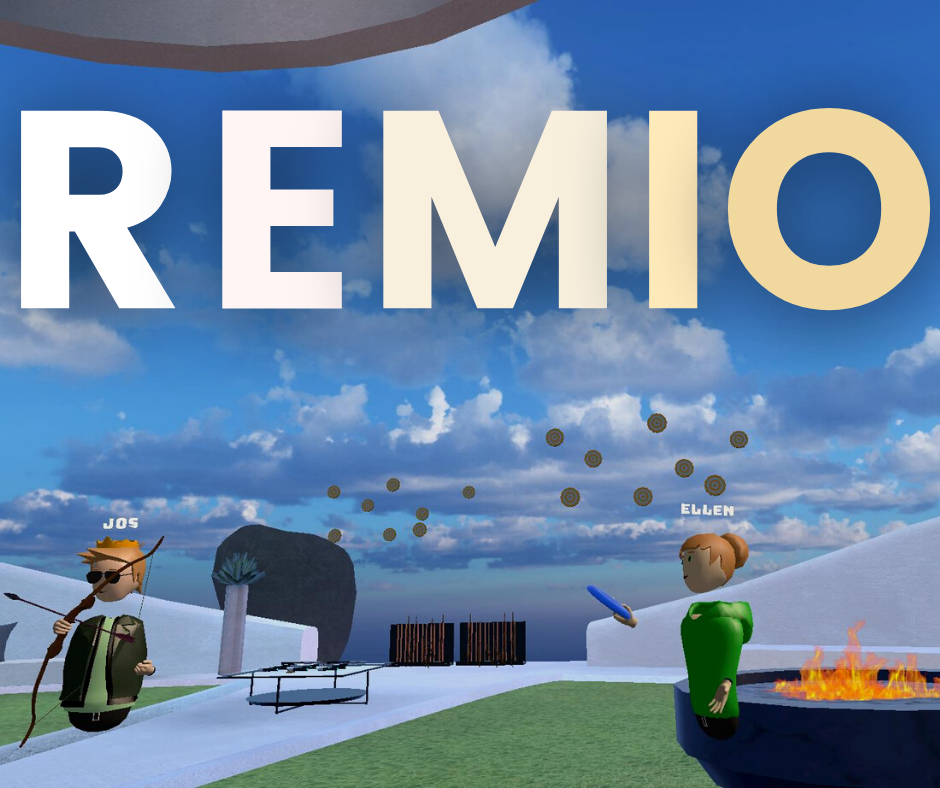 Nitti aimed to increase student engagement and bring the classroom experience to a new level. To lead the way to this goal, Chris brought the high school leadership class into Remio VR, which is a social-emotional learning and team-building app. The class was able to experience a custom island built specifically for the Hoquiam School District, complete with logos and custom apps. 
This hands-on experience not only fascinated and inspired the leadership class but also provided them with the opportunity to share the experience with their peers, spreading the word about the project and increasing its reach and impact. 
Future of Virtual Reality in Education
Virtual reality is transforming the face of education and this is just the beginning. As technology advances, the use of VR in the educational realm will only continue to gain popularity. There is so much potential for VR to revolutionize the way we learn, and we have only just begun to tap into its full capabilities. 
If you would like to learn more about Futuclass, reach out to us at Futuclass. Let us show you how we can help bring virtual reality to the forefront of education and take learning to new heights. Contact us now.