Futuclass is already used in schools in more than 10 countries. Teachers and students enjoy Futuclass for its dynamic and captivating VR lessons, which offer an immersive and engaging way of teaching STEM subjects unmatched by traditional methods. Futuclass covers a wide range of chemistry and physics topics, making it a valuable resource for any innovative classroom.
To ensure that more school districts can take advantage of VR classes, we have made it possible for all schools to enjoy lifetime access to all Futuclass VR lessons for $199 per headset.
With a lifetime license, schools can access all VR lessons currently in the library, as well as any future VR lessons developed. No extra cost in the future, and no in-app purchases. The $199 per VR device covers the full use of Futuclass until the device's lifetime.
VR lessons are loved by teachers
VR lessons are becoming increasingly popular because traditional teaching methods cannot match their effectiveness. Educators and students who have used VR in the classroom have reported positive results, such as increased student engagement and motivation, improved retention of information, and higher levels of collaboration and problem-solving.
These are only a few of the testimonials from our users:
12+ VR lessons on chemistry and physics ready to use
With Futuclass you can hold molecules in your hand in Reaction Balancing, shoot particles in Atom Structure, escape the room in Oxygen, and experiment your way through Hydrogen VR lessons. All Futuclass VR lessons are co-created with educational experts, and the learning value of each VR lesson has been scientifically proven with real students in the classroom and at home.
We know how precious time is for teachers, therefore each VR lesson comes with a lesson plan and an online quiz to test students' knowledge before and after playing the VR lesson, both downloadable at futuclass.com. School subscription also grants access to Teacher Portal, which contains useful resources for teaching in VR and allows teachers to run classes with simultaneously connected headsets.
Teacher Portal
With Futuclass Teacher Portal, you can configure your account and manage your content and learners, create classes, and monitor performance from a single place.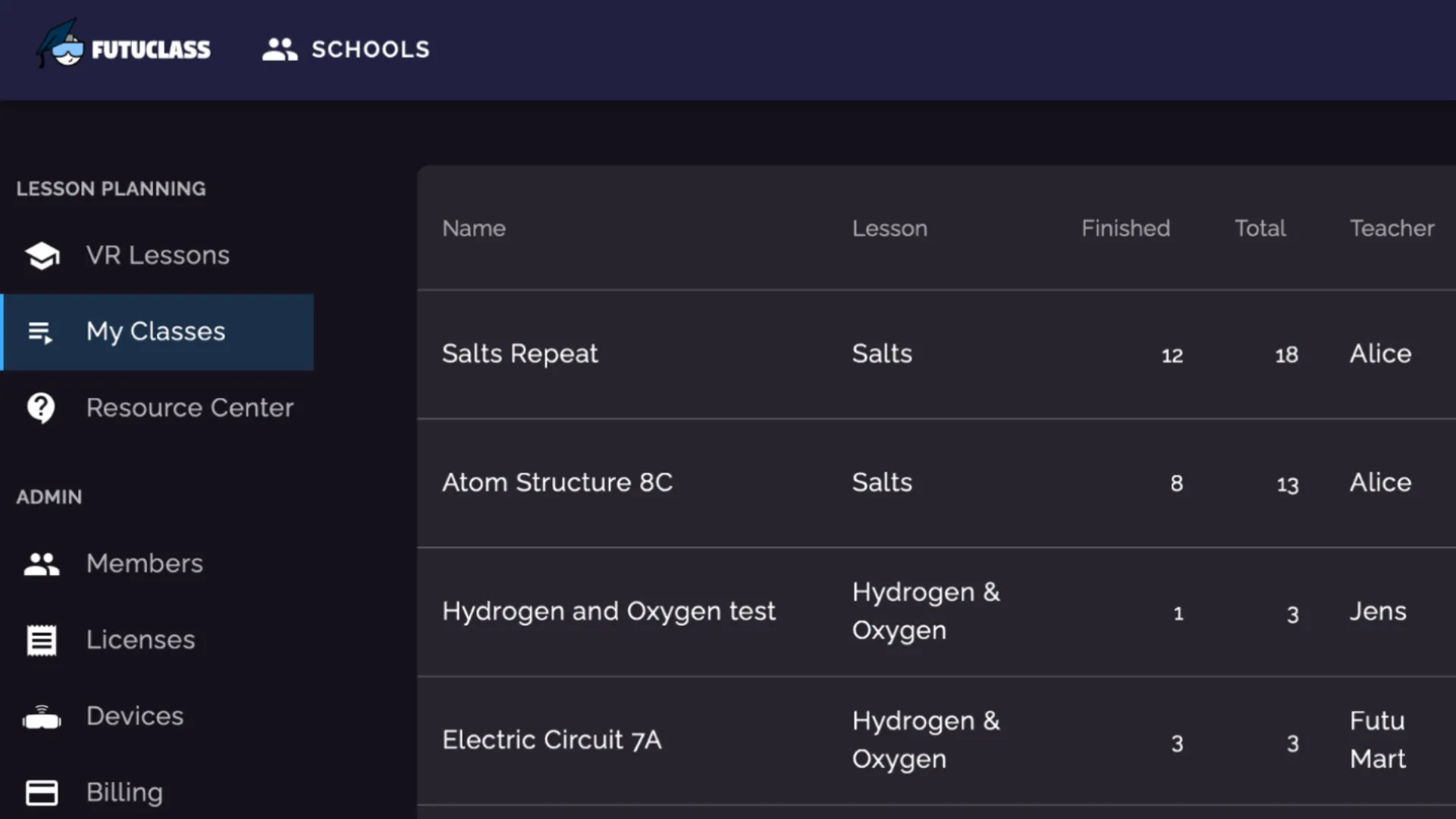 Lesson plans
You will have premium access to ready-made lesson plans and reflection questionnaires by teachers.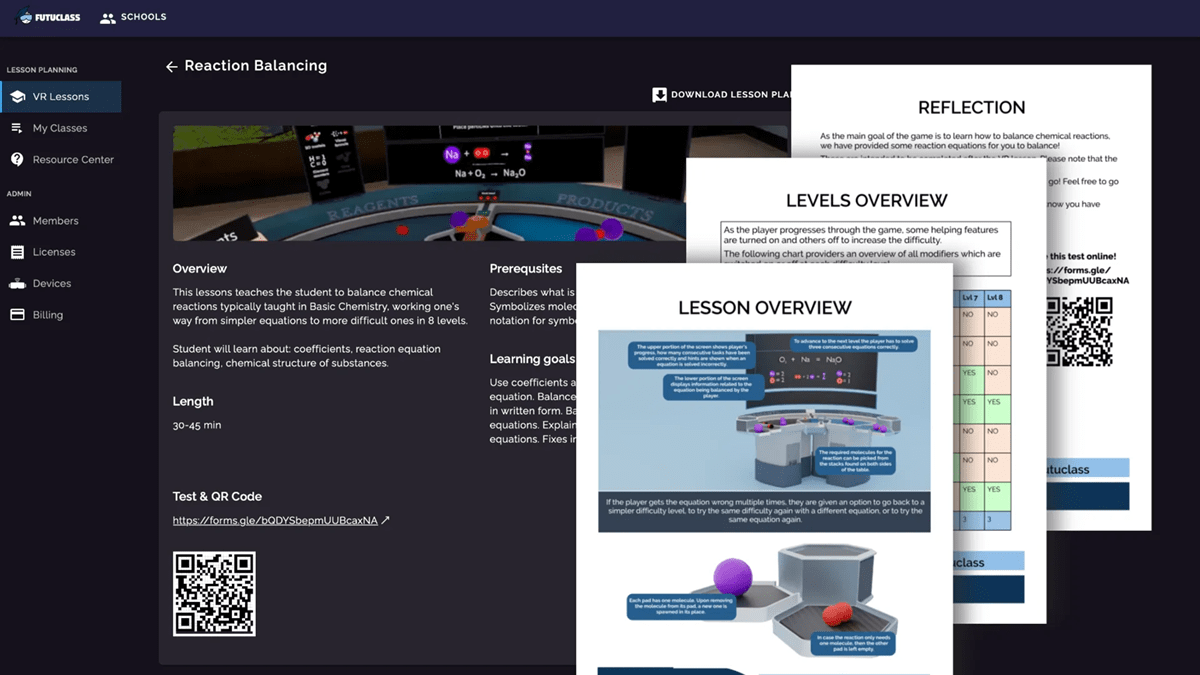 In-game knowledge quizzes
Short questions are asked throughout each module to keep the student paying attention and to verify their understanding of the concepts being taught. The student is presented with four statements, only one of which is correct. The star rating at the end of the module is based on the correctness of these answers.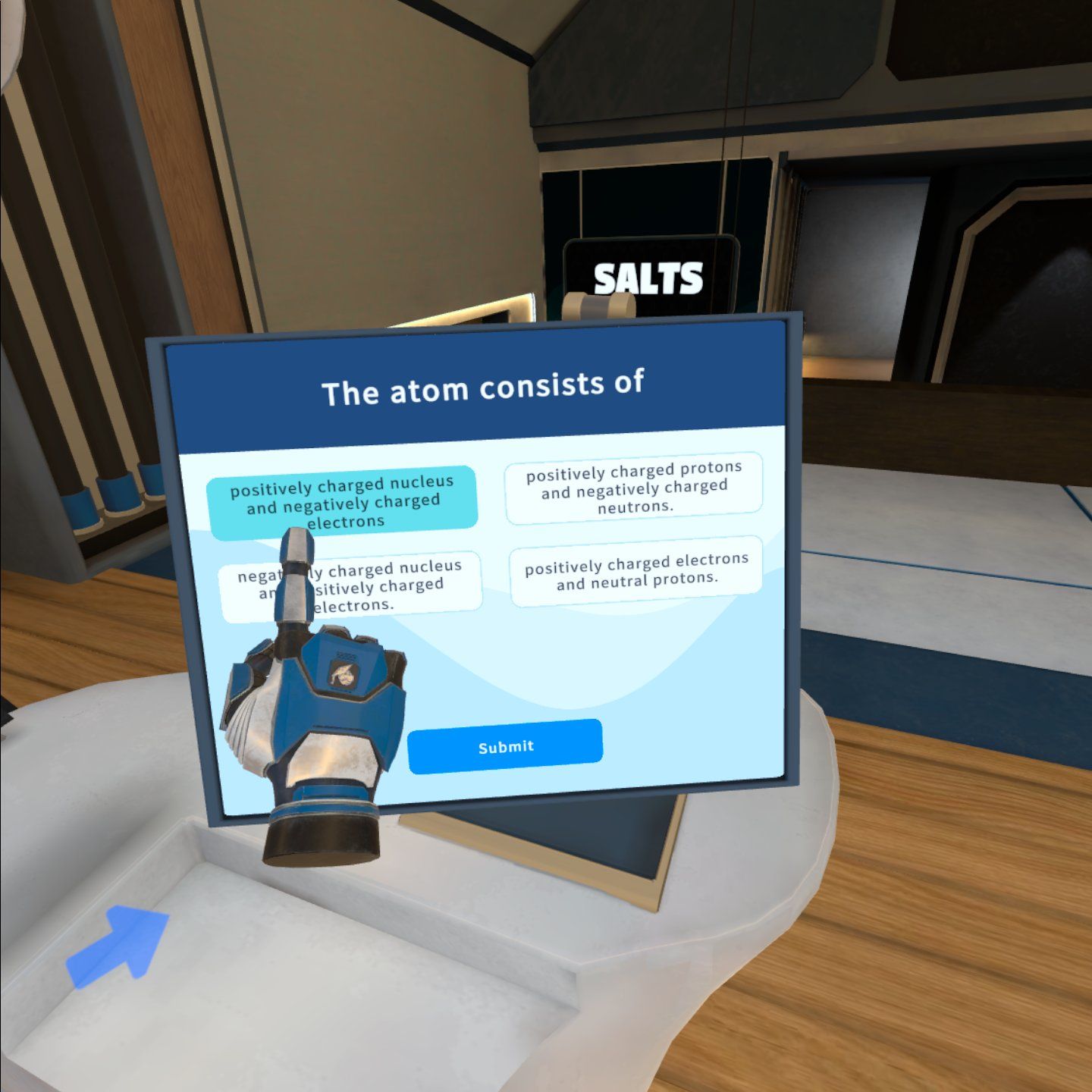 Wrap up,
VR is a truly transformative force in the field of education and is leading the charge toward more effective and immersive learning at scale. Secure your lifetime access to Futuclass VR lessons for $199 per headset by
contacting us here
. If your school district is interested in buying VR kits, take a look at
here
.